FEEL YOUR BEST aT
STRETCHPLEX
Feel great after your first session - guaranteed!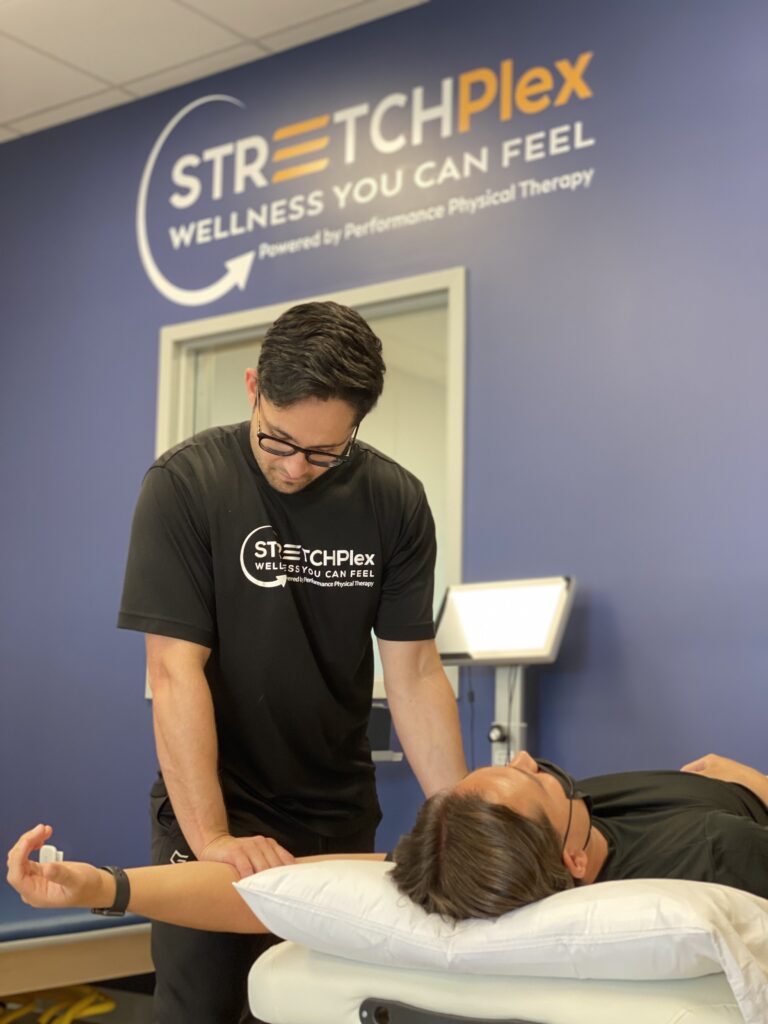 FEEL TIGHT, SORE
AND TIRED?
Looking for a way to improve your flexibility, reduce stiffness and pain, and boost your overall strength? Say hello to StretchPlex! StretchPlex is a cutting-edge wellness company that offers a variety of services all designed to help active adults like you live a healthier, happier life. Our assisted stretching, compression therapy and personal training will make you feel better after your first session - guaranteed!
WHAt OUR HAPPY CLIENTS
ARE SAYING
Read what other people just like you have said about how they got helped and started feeling better.
At StretchPlex, we believe that everybody deserves to live a happy and healthy life. That's why we offer personal training, assisted stretching and compression therapy services. This unique blend of carefully selected services allows us to address multiple aspects of your body. Because of this, we are able to help you achieve your best outcome possible!
Our team of experts is dedicated to helping you recover from injuries or just improve your overall physical well-being.
At your first session, one of our highly trained body coaches will sit down with you and listen to what challenges you are facing and what goals you have.
We will then do a quick assessment to evaluate your current fitness or flexibility level.
After we do your assessment we will start the session, and completely tailor it to your unique needs. 
At the end, we will go over a plan that will address your issues and how we will be able to help you achieve your wellness goals!
Hockessin (Stone Mill)
722 Yorklyn Rd. Suite 200
Hockessin, DE 19707
N. Wilmington (Concord Square)
3906 Concord Pike
Wilmington, DE 19803
Greenville (Powder Mill)
3828 Kennett Pike,
Greenville, DE 19807
228 S Mill Rd Suite 132
Kennett Square,
PA 19348, United States
We Help You Feel Better Fast!
Get Started Improving Your Body Today